Tuesdays and Thursdays

10 AM to 1 PM
Saturdays
11 AM to 2 PM
By appointment
Contact us to arrange at [email protected]
Admission to the Museum is free, but your donations are highly appreciated as we are donor-based.
We are located just off of Route 40 and West Bel air Avenue at 18 Howard Street, Aberdeen MD 21001.
A free municipal parking lot is available next to the Museum on Walnut Alley.
Exhibits
Plan to spend at least half an hour exploring the exhibits.
Our exhibitions showcase different aspects of Aberdeen history, including the canning industry, railroads, local businesses, sports, and Aberdeen Proving Ground.
Our displays periodically change, so there is always something new to see.
Library
The Museum has a small library of resource materials pertaining the greater Aberdeen area, including yearbooks from Aberdeen High School dating back to 1938, local cookbooks, books about trains, Cal Ripken, decoys, local history, the military, Aberdeen Proving Ground, and more.
You are invited to sit and browse through the books.
However, we ask that you keep in mind that some of our collections are very old and often fragile, so we request our guests be careful with each item.
No items may be removed the Museum.
Research
The Museum has a vast archive of documents, photos, news clippings, and paper ephemera of the greater Aberdeen area that we make available to researchers.
If you wish to conduct research at the Museum, please contact us prior to your visit.
Click here to complete this form with your research request. We will be in touch to schedule your visit.
Copies
The Museum is not a copy center.
However, if you need copies made of information or photos from our files during your visit, please refer to the charges below:
Black and white copies:
10 cents per 8.5″x11″ and 11″x14″ copy
2o cents per 11″ x17″ copy
Color copies:
20 cents per 8.5″x11″ or 11″x14″ copy
30 cents per 11″x17″ copy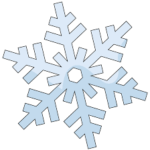 The Museum will be closed when Harford County Public Schools (HCPS) are closed.
If schools are closed on weekdays or cancels activities on weekends, the Museum will also be closed.
In the event of an HCPS delayed opening, the Museum will still be open.